best picks
5 Best Game Screen Recorders for Gamers of 2023
Game Screen Recorder allows gamers to record their gaming on various devices such as Mac, Windows PCs, Android phones, and iOS phones. You can capture videos in HD quality and save them in various formats, such as MOV, GIF, and MP4. The best game screen recorder software will make it easier and produce better results.
These game screen recorders can be used to capture different gaming moments using screenshots, such as live streaming and webcam recording. Images and videos can be shared on social media platforms like YouTube, Twitter, Facebook, Instagram, and WhatsApp. It is very useful to share gaming skills, create tutorials, or improve existing skills.
Top 5 Best Screen Recorders for Gaming
However, It is also important to assess your recording requirements. You might not need to record in HD. You may have recently bought video hosting and can do without YouTube export. Here, you will get the 5 best game screen recorders that suit your needs.
1. Gecata Game Recorder by Movavi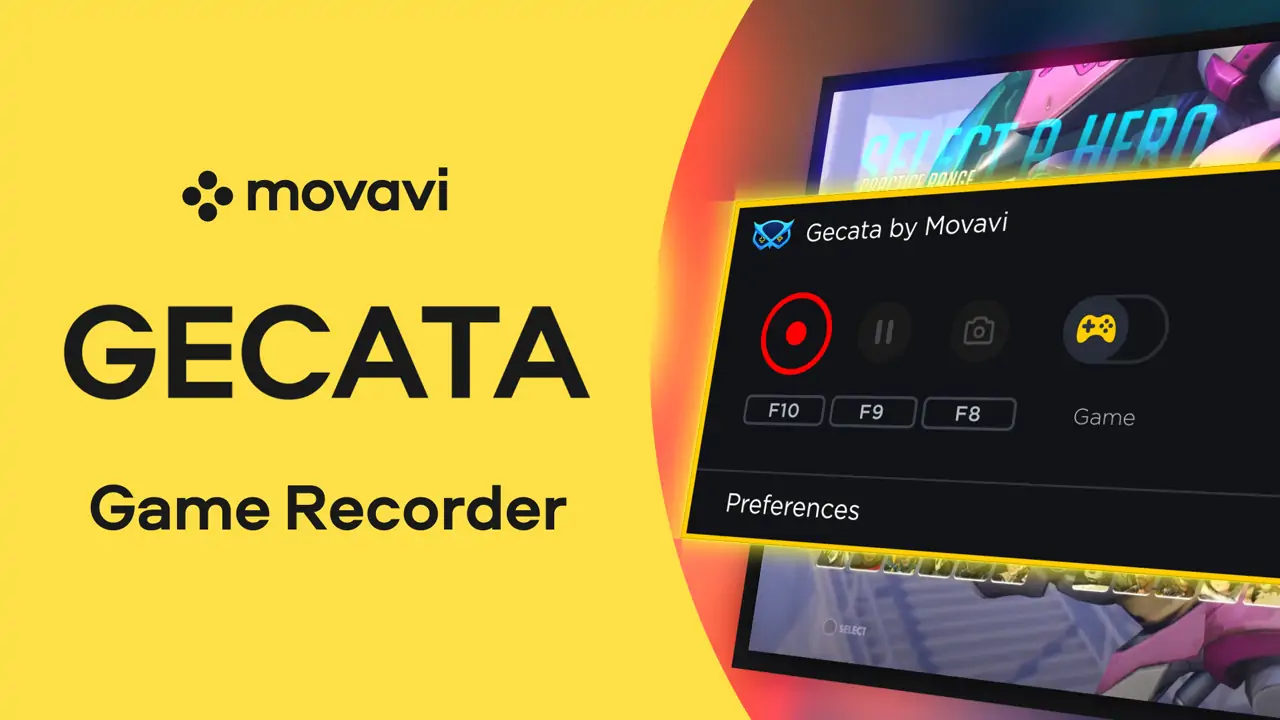 Gecata Screen Recorder allows you to stream live and record gameplay without lags. For faster encoding, it uses NVIDIA and Intel hardware acceleration. The microphone captures the system audio. It is lightweight and was designed for people who need an easy-to-use program to stream and record games. Also, it is quick to set up and can be used quickly.
It is also easy to use with hotkeys, so you don't have to interrupt the gameplay. Hotkeys can be used to control recording during gameplay. The screen recorder can be used offline, but you will need the internet to upload your video to YouTube or Google Drive with the built-in video editor.
You can record gameplay at 4K resolution and up to 120 FPS.
Capture videos in 4K.
Save audio streams separately with two-way sound capture.
You can customize overlays to monitor file size and frame rate in real time.
Music, visual, and sound effects can be added.
2. NVIDIA Shadowplay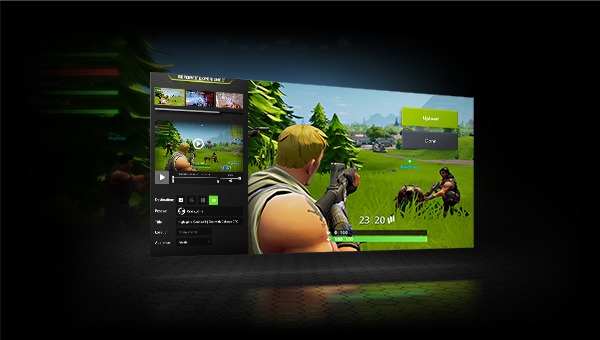 NVIDIA Shadowplay is one of the best game screen recorders from NVIDIA; it comes with GeForce Experience, which supports more than 350 games. You can record games at standard FPS or 4K resolutions. You can use the software's instant replay feature to capture the last 30 seconds of your session by pressing a hotkey.
This screen recording software already is installed on your Nvidia graphics cards. ShadowPlay is embedded in modern graphics cards. Once you set it up, you can use a keyboard command to activate it. ShadowPlay will begin capturing your screen from that point.
You can share Live streams and gameplay videos on these platforms.
The GeForce Experience can be used free of charge if you own an Nvidia GPU.
It allows you to record your videos in 4K.
3. Camtasia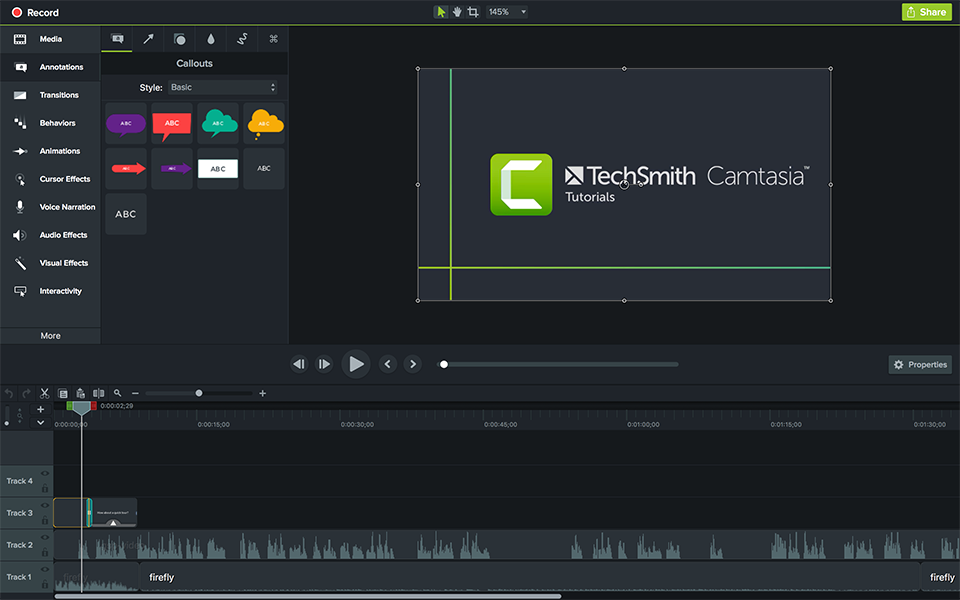 Camtasia is an advanced tool for detail-oriented users. It allows you to record audio and video one after the other, then combine them. The interface for video capture is straightforward and it is the best game screen recorder. Please select the area you wish to capture, as well as whether or not it includes microphone and webcam inputs. Then click on Record.
The built-in video editor is another story. The extensive list of editing options is not overwhelming. You can click and drag and access a good selection of stock media along the left-hand edge of the app. When you select an element from your timeline, detailed properties and customizations appear on the right-hand side.
A library of royalty-free music, sound effects, and sound effects.
Integrates a webcam.
Editing audio, video, and cursor tracks separately are possible.
Import existing videos, music, and photos.
Your videos can be enhanced with captions, callouts, and quizzes.
4. OBS Studio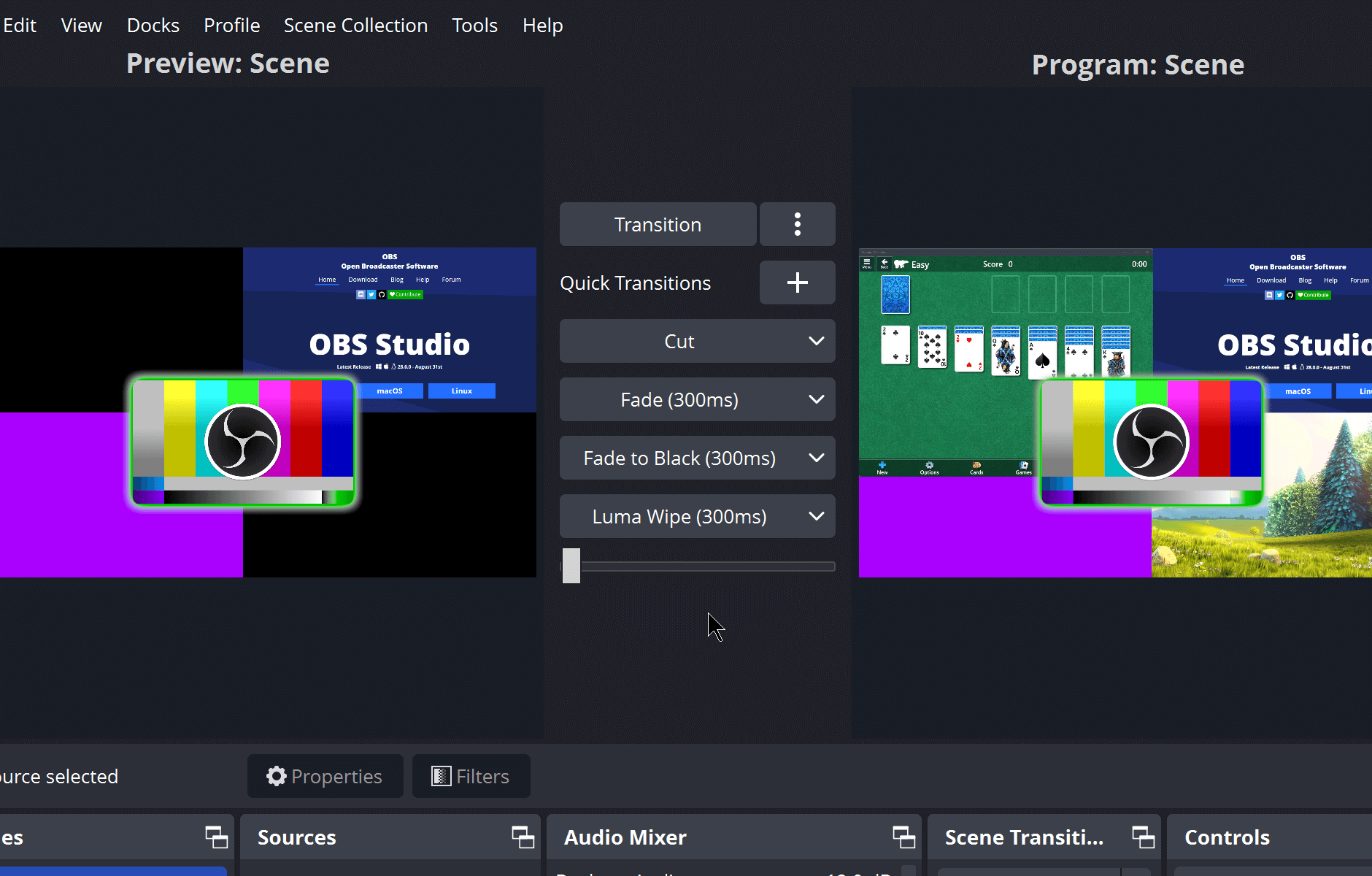 OBS is a screen recording app designed for live streaming. If you have ever seen someone playing games on Twitch, they likely used OBS. It records videos, making it the best Camtasia alternative. Many apps on this list allow you to register with a webcam and your screen.
OBS Studio is capable of much more than just recording. OBS Studio is a powerful tool for broadcasting. You can add as many cameras and displays as your computer will allow. It also allows you to create custom "studios," pre-set audio and video configurations that can be used during recording.
Full HD supports maximum resolutions
Variable bitrates and encoder options
Output videos are available in Mp4, Flv, and MOV formats.
Multi-source input, including webcam, desktop screen, and games.
5. Bandicam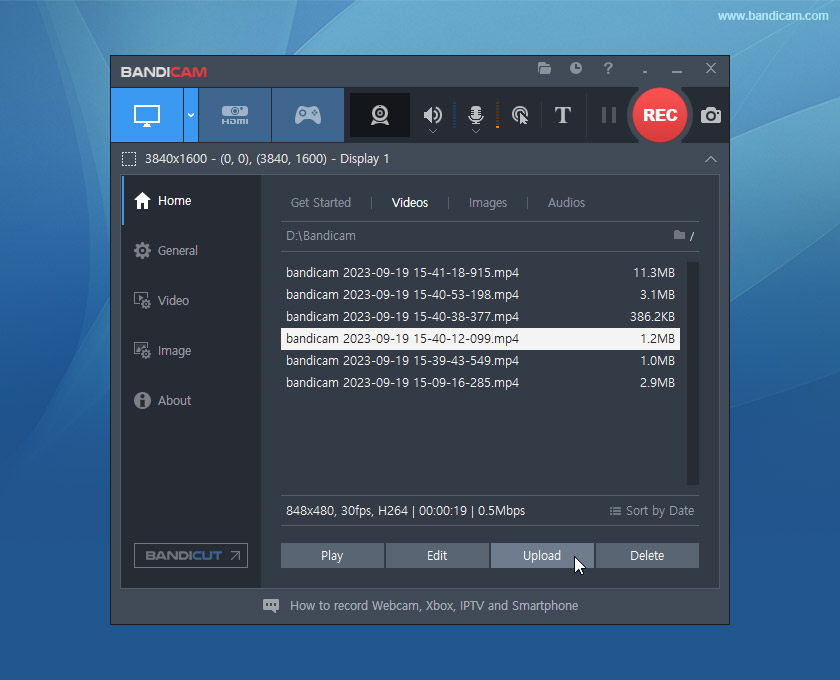 Bandicam is an excellent screen recording app. The app can be used to record and stream videos, as well as create educational tutorials. Using the app, you can record screen activity, gameplays, and HDMI capture devices. It uses a high compression ratio without compromising video quality and it is the best game screen recorder. Bandicam enables capturing 4K ultra-high-definition videos at 120 frames per second.
Bandicam's ability to record devices is another notable feature. You can record video from IPTV, HDTV, and APPLE TV as well as your smartphone, PlayStation 2, Xbox, and other devices by purchasing a separate capture card. Bandicam also allows users to capture screenshots in JPEG and PNG formats.
It allows you to add mouse click effects and animations to your screen while recording it.
Bloats for optimizing the recording process with hardware acceleration (if available).
Record Ultra HD 4K video up to 3840×2160 in size.
You can add watermarks or overlays to your webcam while you Record.
Record screen activity and gameplay with the webcam.
Check out this article for the best video editing software
Conclusion
There are many uses for screen recording software. The best ones can be inexpensive. One of these 5 best Game screen recorders will meet your needs, whether you are creating a YouTube tutorial or sharing your gaming achievements with your peers.